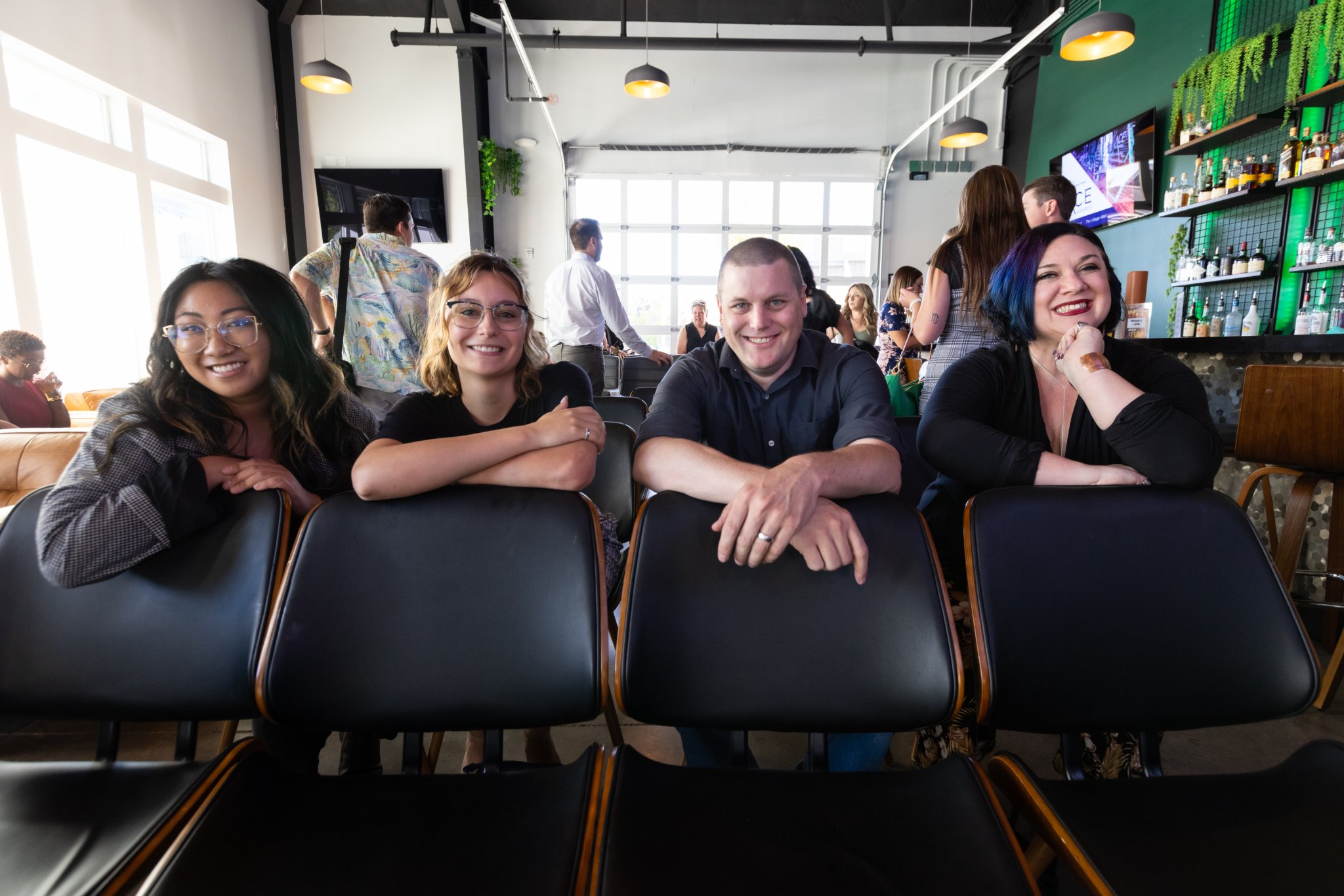 SADOE Member Wins Marketer of the Year
SADOE Member Courtney Meredith was recognized last month by the American Marketing Association (Reno Chapter) as this year's Marketer of the Year.
Courtney and her husband Chris Meredith's ad agency Design on Edge also won  Best in Illustration their work with the The Reno Philharmonic. They are pictured above on the right along with their employees to the left.
Their agency received eight ADDY Awards in March for video, illustration, web design, editorial design and annual report design, following a national award recognition  for excellence in package design. This followed the announcement of being selected as this years Creative Organization of the Year from the Nevada Center for Entrepreneurship and Technology, and a top 5 finalist in RGJ's Best of Reno awards.
Courtney also won the Silver Thistle (Scot of the Year) Award from our Scottish cousins in the Nevada Society of Scottish Clans back in January and is a past recipient of SADOE's Irish Person of the Year. We wish both Courtney and Chris congratulations on all of their success this year.