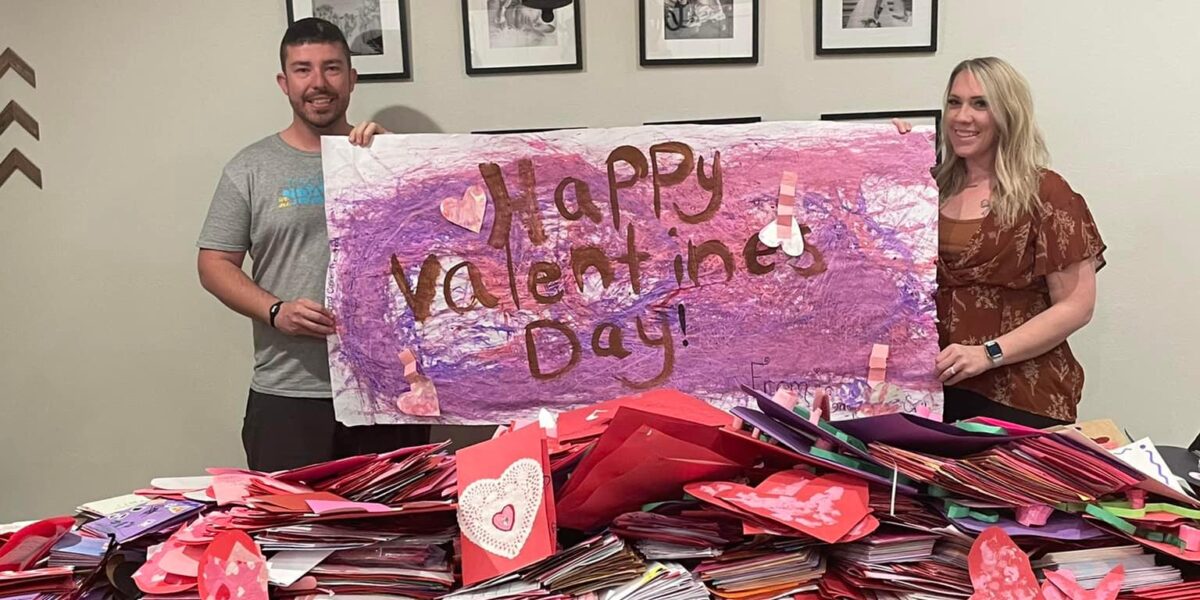 SADOE member and Sparks City Councilman Donald Abbott is once again leading an effort in what has become an annual public service campaign to encourage local children to send hand made Valentine's Cards
to deliver to local seniors, several of of whom are alone or without families.
He is encouraging the community to have children make Valentines/ Friendship cards and looking to partner with elementary schools and parents. You my drop them off at Cardinal Financial, 979 Pyramid Way, Ste 101 in Sparks by Feb. 7. Last year the campaign resulted in nearly 4,000 Valentine's Day Cards to local seniors at 51 different locations. This year's goal is to reach 5,500.
Donald and his co-organizer of this campaign were featured on KOLO-TV Channel 8 last week and spoke about their campaign.
For more information and to get involved call Donald at 775-771-8674.