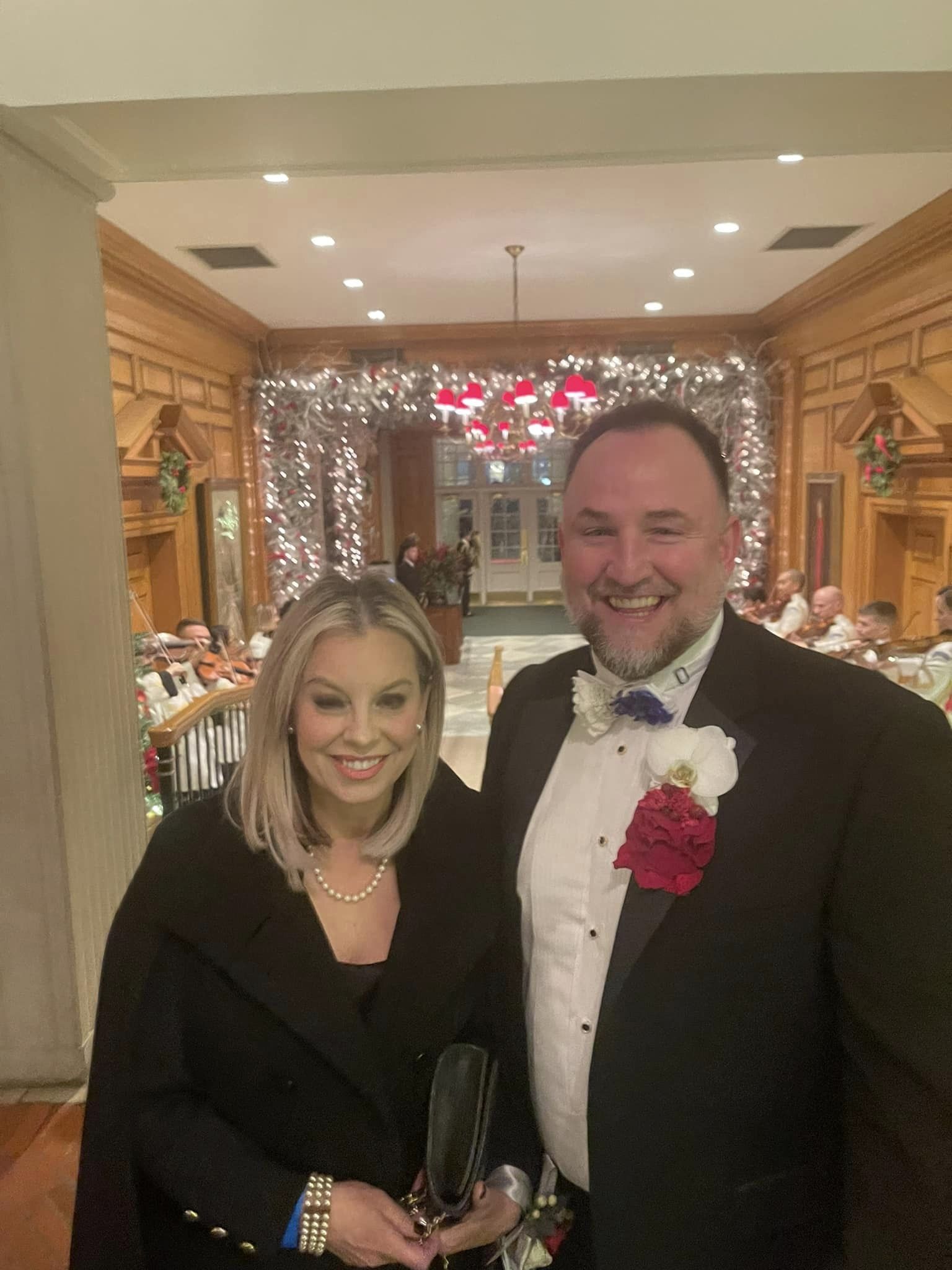 SADOE Member Attends White House State Dinner
SADOE Member and Reno City Councilman Devon Reese joined Reno Mayor Hillary Schieve as guests at the White House State Dinner last Thursday honoring French President Emmanuel Macron.
"It was the experience of a lifetime and one that will stay with me forever. My heart is very full," said Reese, who has been in Washington DC this week attending a conference.
KRNV My News 4 has an article on the White House visit, which shows photos of Reese with Vice President Kamala Harris and Late Night Host Stephen Colbert.  The Reno dignitaries joined a list of more than 300 additional guests. The state dinner honor foreign leaders is a tradition that dates back to 1800s with Ulysses S. Grant hosted a Hawaiian king in 1874.
According to Wikipedia, the last state dinner for an Irish Republic dignitary was former President Mary Robinson in 1996.