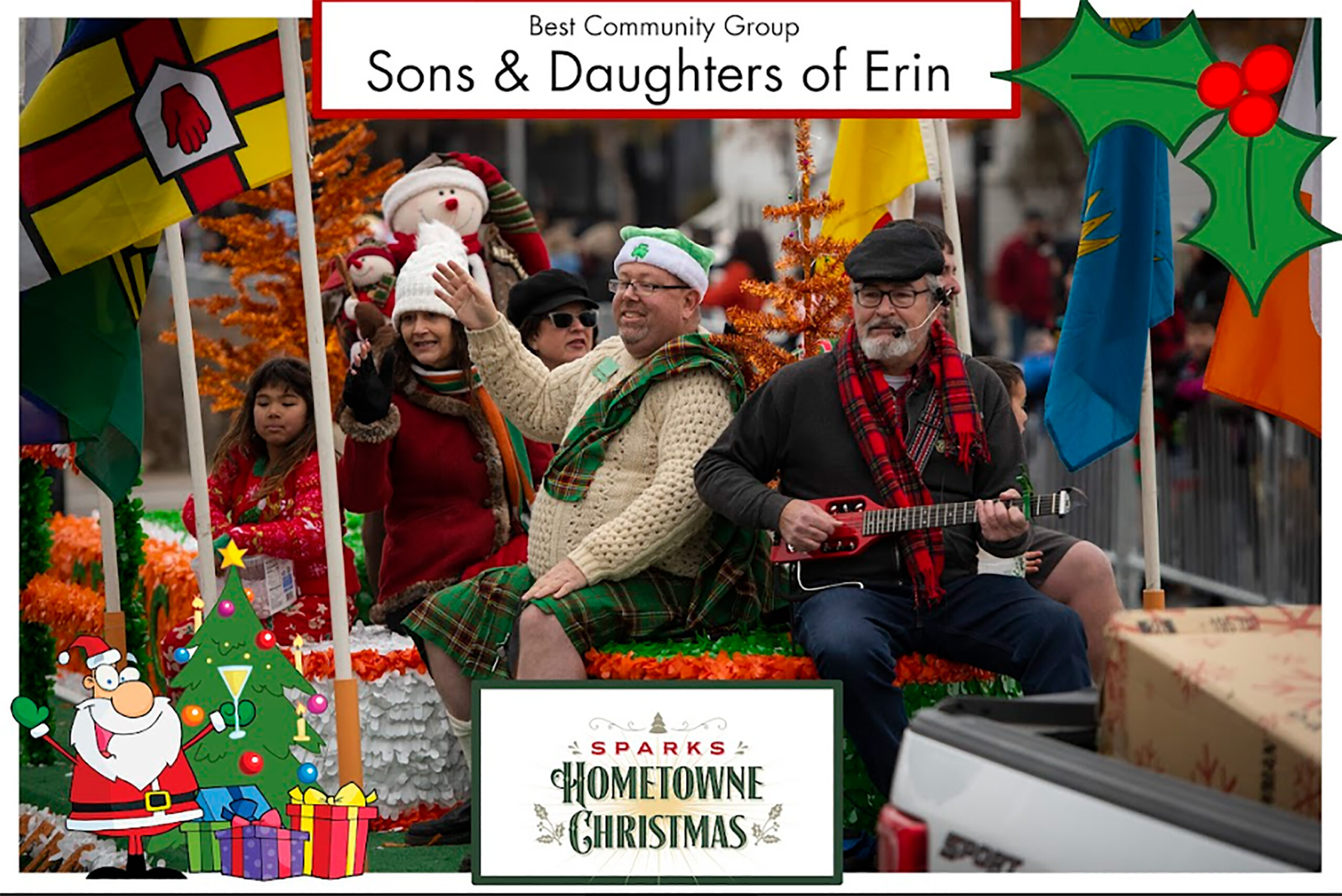 SADOE Ties For Best Community Group In Sparks Christmas Parade
We are proud to announce that SADOE won the Best Community Group (tied with Hot August Nights) in the annual Sparks Christmas Parade in early December.
Despite winter weather and rain, SADOE was one of 86 entries to participate in the 35th Annual Sparks Hometowne Christmas Parade. The event was attended by an estimated crowd of 10,000.
In addition to our colorful float with SADOE Director Doyle Stewart singing Christmas and Irish songs, we were joined by six Irish Wolf Hounds.
Thanks to the following SADOE members for their contributions:
Georgiana Brooks and Gerald Wilmoth for donating the float.
Michael Del Ostia for all of the logistics
Kathleen Eagan for towing our float